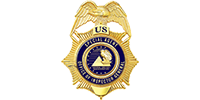 The Office of Investigations consists of special agents with full statutory law enforcement authority; they make arrests, execute search warrants, serve subpoenas, and carry concealed weapons. OIG Special Agents are tasked with performing investigations of fraud, waste, and abuse involving GSA programs and operations. These investigations may be criminal, civil, and/or administrative in nature, and special agents work closely with federal, state and local prosecutors to bring criminals to justice, to forfeit funds and property, and to ensure taxpayer dollars are returned to the U.S. Treasury. They also work with Agency officials to ensure administrative matters are addressed in a timely manner. 

As members of the federal law enforcement community, special agents conduct professional interviews, undercover operations, surveillances, searches and seizures, computer forensic analyses, advanced audio and video monitoring, and a myriad of other law enforcement related actions. 
Investigations may result from complaints received by the FraudNet Hotline, referrals from the Office of Audits, information provided to special agents by confidential informants and other sources, or proactive efforts. 
Allegations we have investigated include bribery, kickbacks, extortion, public corruption, false claims, credit card fraud, theft, diversion of excess government property, counterfeit products, product substitution, false statements, and a variety of other fraud related crimes.
The Office of Investigations maintains regional offices and resident field investigation offices around the United States as follows:
Region 1 - 

New England Regional Investigations Office Headquarters: Boston, MA  States covered: Connecticut, Maine, New Hampshire, Vermont, Massachusetts, and Rhode Island

Region 2 - 

Northeast Regional Investigations Office Headquarters: New York, NY States covered: New York and New Jersey

Region 3 -

Mid-Atlantic Regional Investigations Office Headquarters: Philadelphia, PA States covered: Delaware, Pennsylvania, Virginia, Maryland, and West Virginia

Region 4 - 

Southeast and Caribbean Regional Investigations Office Headquarters: Atlanta, GA Resident Investigations Office: Fort Lauderdale, FL States covered: Alabama, Florida, Georgia, Kentucky, Mississippi, North Carolina, South Carolina, Tennessee, Puerto Rico, and the Virgin Islands

Region 5 - 

Great Lakes Regional Investigations Office Headquarters: Chicago, IL States covered: Illinois, Indiana, Ohio, Michigan, Minnesota, and Wisconsin

Region 6 - 

Heartland Regional Investigations Office Headquarters: Kansas City, MOStates covered: Iowa, Kansas, Missouri,  and Nebraska

Region 7 - 

Greater Southwest Regional Investigations Office Headquarters: Fort Worth, TX States covered: Arkansas, Louisiana, New Mexico, Oklahoma, and Texas

Region 8 - 

Rocky Mountain Regional Investigations Office Headquarters: Denver, CO States covered: Colorado, Montana, North Dakota, South Dakota, Utah, and Wyoming

Region 9 - 

Pacific Rim Regional Investigations Office Headquarters : Laguna Nigel, CA Resident Investigations Office: Sacramento, CA States covered: Arizona, California, Hawaii, Nevada, and Guam

Region 10 - 

Northwest/Arctic Regional Investigations Office Headquarters: Auburn, WA States covered: Alaska, Idaho, Oregon, and Washington

Region W - 

National Capital Regional Investigations Office Headquarters: Washington, DC Area covered: District of Columbia Metro Area